Vol. III, Issue #4 - December 2015
Strat-o-matic Baseball League
Commissioner' Interviews PART III

** "North American SOM Association" - Glenn Wheeler **
(It is time to meet so more commissioners from the various SOM Baseball Leagues that are
out there ... as these Baseball Leagues are a key foundation of the SOM World. We wish
to thank Glenn for joining this column and offering to share about their league which is going
on their 35th year with most of the original managers still a part of this amazing league.)
(Notes from the Wolfman: NASOMA, as Glenn's member call their league, is a combination league that uses a combination of different ways to play their games but also (even though their members are all over the U.S.) does key league functions in person. At the time of this interview NASOMA (November) is doing their playoffs. I had a chance to speak to Glenn on the phone before conducting this interview and I think NASOMA will be one league we will be hearing a lot more from going forward. We hope you are enjoying this new series of interviews, and again if there are other leagues out there who would like to share about their mad adventures, please feel free to contact us. Ok Commissioner Wheeler take it away for our members........ )


---

Wolfman: Now we have the honor to speak with Glenn Wheeler who is the commission of the North American Strat-o-matic Association (NASOMA) that began in 1980 and still retains most of their original managers utilizing various ways to play against each other. Glenn thanks for accepting our invitation to share about your league and your wealth of strat experiences and stories! Welcome to the Ultimate Strat Baseball Newsletter.

First Glenn, lets talk a little bit about yourself. Have you always been a baseball fan? Did you play baseball (little league or in high school) when you were younger, and if so what was your best position?
Glenn: I've always been a baseball fan. Growing up in the Dallas/Fort Worth during my grade school years there was not a major league team in the area. There was only the Dallas Fort Worth Spurs who were a minor league affiliate of the Baltimore Orioles. I saw players like Don Baylor and Bobby Grich play before they made the big leagues. Once the Texas Rangers moved here from Washington, I've been attending their games ever since. I played YMCA baseball growing up. I played several positions but primarily was either our pitcher or first baseman. Beginning in high school I started playing slow pitch softball. Several of the managers in NASOMA were teammates of the slow pitch softball teams I played on during my college and younger adult days.

Wolfman: What about rooting for a MLB team? Which are you most favorite players of all time?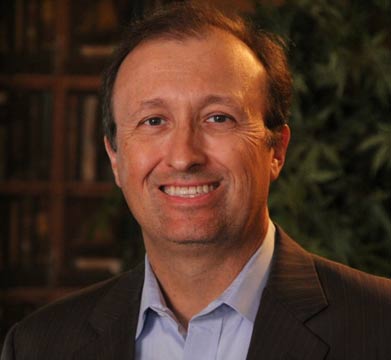 Glenn: I've suffered through many years rooting for the Texas Rangers. We got close in 2010 and oh so close in 2011 with back to back World Series appearances. Still hopeful the day will come that we can win it all. I also really enjoyed watching the Milwaukee Brewers in the early 1980's. I think that was primarily because I'd drafted Paul Molitor, Robin Yount, and Cecil Cooper on my NASOMA team. They quickly became some of my favorite players. Others I really enjoyed were Bobby Tolan and Johnny Bench from the Big Red Machine and Nolan Ryan, Jim Sundberg, and Toby Harrah from the Rangers.


(To your left is a photo of NASOMA's commissioner Glenn Wheeler)


Wolfman: Now turning to Strat-o-matic Baseball how did you find out about the game? What year did you start? Have you played with local friends in other leagues or tournaments before being involved with NASOMA?
Glenn: As a 13 year old baseball fan in 1974, I used to enjoy reading baseball magazines. I saw an advertisement in one for Strat-O-Matic. I decided to try it out and have been playing ever since. For the first couple of years I just created leagues and played by myself or with a couple of other friends in my neighborhood. I then responded to an ad in the old Strat-O-Matic Review and joined a league where we played everything by mailed instructions. In 1980 I decided to start a new league and called it the North American Strat-O-Matic Association (NASOMA). I've played in other leagues and participated in several tournaments through the years. NASOMA was been continuously running throughout this time.

Wolfman: Now tell our readers, a bit of the history of NASOMA, how did this happen in 1980. How many members do you have? What type of league is it? Has there been or is there anyone who is or has been a member who is a known strat gamer?
Glenn: When the league started we had 12 teams. The teams came about from some local friends that I'd played games with along with several people who responded to an ad I put in the Strat-O-Matic Review. One of those who responded, Terry Miller, won the championship that year and is still in the league today. Another inaugural team member was Brizz's Bombers managed by Tony Brizzolara. Tony at that time was a minor league pitcher who then went on to pitch in the majors. (Wolfman's Note: - if you would like to read our interview with Tony, last year, just click here)
A few years after we got started we had several people express interest in the league. We expanded to 16 teams and have been a 16 team league ever since. We have several managers that have been in NASOMA for over 30 years and most everybody has been in the league at least 20 years. We have remarkable stability in the league. Basically the only turnover we've had is when a manager passes away. Unfortunately we've had a few of those. Those managers are remembered each year at the draft with a moment of silence.
We protect as many players as we want from our prior years roster. The remaining players are then drafted with the team with the worst record picking first and the prior year league champion picking last. The draft is an in person draft and is held in March or early April. League managers stretch from California to Nashville and from Chicago to Waco, TX. It is quite a commitment to get everyone to one location but with few exceptions everyone makes the time to attend.
The draft is held on a Friday night and then the remainder of the weekend is spent playing games. Managers bring computers so we have the computer game and traditional dice games all going on in the conference room. We have 4 divisions with each division winner and 2 wild card teams reaching the playoffs. The 2 division winners with the best records get a first round bye. The playoffs are held in November or December and are also done face to face. Following draft weekend, games are played either by dice, in person using the computer game, or via NetPlay. This is determined by whatever method is most convenient for the teams involved.

Wolfman: Tell us about some of your members? Is there one or two strat managers who tend to win your league or is it new people all the time? What level or skill are you managers, is it tough to win your league?
Glenn: We have some of the most intelligent SOM gamers playing today. With the experience and tenure of so many managers it is very difficult to win the league. Rick Lackey's Warpigs have won the title a record 11 times. My team the Buckeyes have won 7. Terry Miller's FFTs and Tristan Traviolia's VivaZaPastas have each won 3 times. There are several other managers that have won once or twice.

Wolfman: Do you have any special stories or experiences you can share with our readers -- please tell us about some special stories or exciting game play that has taken place within your league?
Glenn: After 35 years we have a number of stories and exciting times in NASOMA. I'll share a couple of my favorites. The first involves a playoff series a number of years ago. As often happens the series went 7 games with one team leading by a couple of runs going into the 9th inning. The team trailing got a runner on base. Although trailing by a pair with 2 out in the 9th inning the manager elected to steal. It was a 1-18 chance but that run wasn't important since they needed 2 to tie. The opposing manager elected to throw and as you might guess, the runner was called out. At the home where the series was played there was a coo coo clock right in the room. As the 20 sided dice landed on 20 the coo coo clock went off repeatedly going coo coo coo coo coo coo! This stands today as the infamous coo coo series.
The second is a story about one of our managers that sadly passed away a few ago. He was an intense manager and was playing a series face to face with dice. It was getting to be a long day as their team was getting soundly defeated. Following another close loss, the manager said he needed to excuse himself. He took his team's cards and went out into the garage. He was overheard yelling at his players one by one telling them each how horrible they were. This manager was forever known as the manager who thought his strato cards were actual people.

Wolfman: What makes you league special or unique in your opinion - what are you the most proud of?
Glenn: I'm most proud of the relationships we've built over the years. Most of us started this as young adults. Had we not had NASOMA we'd likely lost track of each other if not for NASOMA. We have fun competing against one another but also knowing we're there for each other when times are difficult. My dad was a league member starting in year 2. When he passed away a few years back it was the guys at NASOMA that really rallied together in support of him and what he meant to the league. It was awesome. I'm also proud of the longevity of so many of the managers. It's really never a question if a manager is going to stay in the league from year to year. Everybody just always makes plans to get to the next year's draft.

Wolfman: We also ask those we interview if they have any tips how to build strong teams in their league, strategies used and such that might help some of our younger readers and any of our members who are relatively new to SOM Baseball? What advice or tips could you offer for our members. For example what type of teams tend to win your league.
Glenn: Generally teams that win in our league build teams that match the ballpark they play in. For example, a winning formula is a team that plays in a small ballpark with a power hitting team and lots of ballpark homers with their pitchers having few ballpark homers. The ballpark factor is significant in SOM. You play half your games in your own park. Get players who get better because of the park they are in relative to everyone else.

Wolfman: What do you personally find is the reason you enjoy playing Strat-o-matic Baseball and have done so now for over what 30-40 years?
Glenn: I enjoy the strategy part of the game. It is very enjoyable when you decide to say pinch hit for someone and they deliver a winning hit or pull off a suicide squeeze play to win a game. I think SOM has also made me a more knowledgeable baseball fan. When a player comes up to bat I know if he can hit a lefty or not. I know if he's a bad fielder or not. It gives me a greater insight into a game that I enjoy watching and keeping up with.

Wolfman: Does your league ever do anything socially together - are all your members within close approximation of each other -- or do have some members who are quite far away?
Glenn: At the draft, every year, most of the managers go out for a big dinner on Saturday. That's usually a great time to catch up and get everyone's thoughts on the upcoming season. I also enjoy the opportunities to go to games with the managers. This past year I was in Los Angeles on business and met up with Tristan who lives in Los Angeles. We took in a Dodger vs. Mariner game. I've had the good fortune to attend many games with Cliff Collier who manages the Mavs. Another long-time manager in NASOMA, Cliff was best man at my wedding. From George Wright to Mario Mendoza, we've enjoyed many Ranger games together including being in attendance for Mike Witt's perfect game against the Rangers on the last day of the season.

Wolfman: Is there anything else you wish to share about yourself or your league which you feel might be important for our readers to know that was not asked in my prior questions?
Glenn: Strat-o-Matic is a great game. Whether it is rolling dice or clicking the mouse button the game is the best of its kind. In some ways I think with all the sabermetrics, baseball is catching up to what Strat-o-Matic has always been about. Playing the percentages is at the core of being a winning manager in strat. I think major league teams are doing a lot of the same things now through the use of advanced statistics.